Videos Of Egyptian Revolution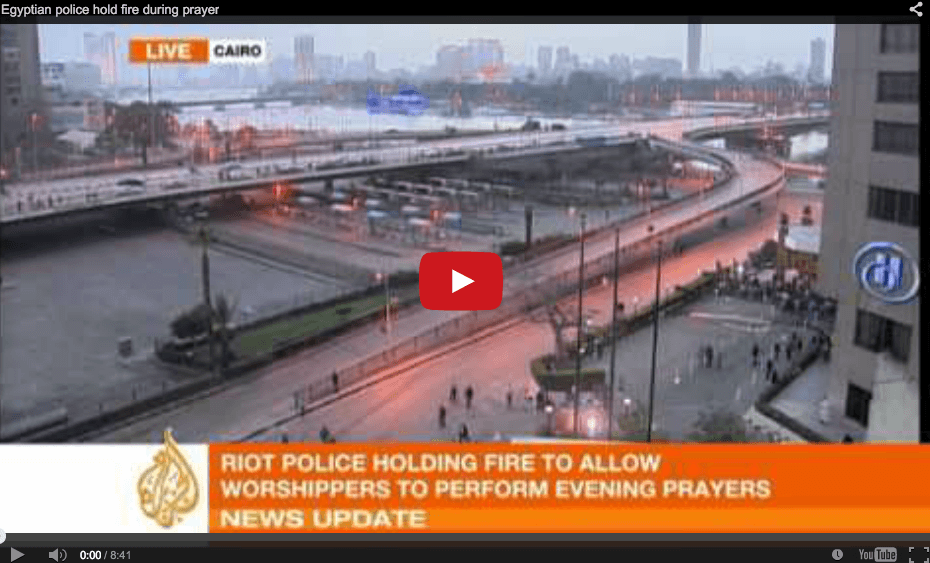 This story about the Egyptian Revolution appeared on jboitnott.com back in 2010. At that time, the country of Egypt found itself in a stage of remarkable upheaval. Hundreds of thousands of protesters took to the streets, rallying against the rule of an autocrat named Hosni Mubarak. These events captured the world's attention for weeks. Because of the mass insurrection, Mubarak was eventually booted from office. Here's how we published the story in the heat of the revolution:
Obviously you're fully aware of what is taking place in Egypt right now. There's a revolution occurring and the mass outage of the internet by the "government" is still in affect. If you're curious to see exactly what is happening over there, here is a large compilation of AP video from this weekend detailing the Egyptian revolution.

Egyptian Military Protects President – 1/28/10

Torching Vehicles After Curfew – 1/28/10

Police Hold Fire During Prayer – 1/28/10

Protests Flood Streets – 1/28/10

Protests With Jamal Elshayyal in Suez – 1/28/10

Map of Protests in Cairo – 1/28/10

Raw Video: Protests in Egypt Turn Violent – 1/28/10

Police and Protesters Clash in Cairo – 1/28/10