It isn't easy. Setting up your own tattoo studio, building trust among your clients, nailing all the marketing strategies to get those walk-ins flowing, and of course, making your way through 2020.
And, before you know it, it's time to take control over what's next to come – to step up – to expand your tattoo studio. You've got all the basics right, and you cannot wait to conquer more and more. I know, almost every tattoo studio comes to terms with this decision to make, yet there isn't an absolute modus operandi that guarantees a prolific outcome.
It's truly dependent on your spunk and risk appetite, which helps you draft the blueprint for your upcoming plans. Additionally, here are a few more pointers you would want to ponder before you choose to expand your tattoo studio!
#1: Are you on track for sustainable growth?

Take a moment, and reflect on your potentiality to set and meet the right goals for your tattoo studio.
Needless to say, if you don't have a strong YES to this question, this definitely isn't the right time for your studio to make the next move. Until you get that YES, try understanding and learning the art of attaining measurable goals.
For example, how about a goal of improving your brand recognition among your target audience, leveraging your social platforms, and snowballing the number of good reviews on partner sites?
#2: Are you financially prepared to back up your tattoo studio?
Make peace with the fact that expansion draws in tonnes of money. But first, it will demand a steady cash flow to expand.
I wish it did, but it doesn't matter what your current cash flow looks like. It would be best if you stayed well-prepared to fuel your studio with cash flow till you catch up with your new set of clientele.
Furthermore, it's not just your cash flow that defines the smooth function of tattoo studio operations. A smart tattoo studio owner knows his two variants before expanding – profits and cash flow. If you don't, pause and reflect whether your tattoo studio is regulated to work up profits or cash flow?
#3: How good are you at local marketing?
I'm sure your tattoo studio happens to be well established in your local area. You have a strong network of referrals, clients, and promoters. The more you stay around, the more tattoo lovers are likely to pitch in those five-star reviews for you, share their trust and experience, and feature your designs on their social handles.
However, when you choose to expand into another region, you are bound to lose this upper hand. Now, you have to build your very own network from scratch – understanding a different demographic, strengthening your layers of trust with your new target audience.
I recommend you choose to invest in a robust tattoo studio management software to help you sharpen your location-based advertising and marketing campaigns as you expand and build awareness around your tattoo studio. For instance, here's a proven benefit of a tattoo software solution that creates digital tattoo consent forms – it can also help increase your productivity by automating menial tasks such as printing and signing liability waivers.
#4: Are you expanding for just economical reasons?
I want to help you out with this question through a brief analogy. There's a strong reason why basketballer Michael Jordan is 'greatest of all times' despite being kicked out of his basketball team. His commitment and passion never ran out of steam, and he brewed strong relations with the brands and peers he worked with throughout his career.
Well, the same stand for you and your tattoo studio. Surviving an expansion will be more than just a steady flow of cash and huge profit margins. Managing and expanding a tattoo studio is a play of persistence, clientele, and reputation.
The expansion will be unyielding. It'll be no less than a bumpy ride, which is why it calls in for more reasons than just the economic ones. Are you ready for it?
#5: How are the plans with your expansion ROI?
Needless to say, yet important to mention, have you approximated your return on expansion investments yet?
A healthy ROI is important for your tattoo studio expansion plans to come to true fruition. There's not much choice here if you want to deliver good profit margins to keep scaling upwards and onwards.
#6: Have you zeroed in on a unique location?
Measuring up the right tattoo studio location should stand #1 on your priority list. Planning to execute an expansion in a feeble location is as good as shooting yourself right in the foot. So, if you haven't, do your research and find the right location to promote your tattoo studio and attract hefty clientele.
#7: Are you absolutely ready?
I know it's there – the yearning for a successful expansion – but be mindful of detaching this burning desire from your business logistics. Even if you have figured the answers to all the questions, I mentioned here, and your expansion plans might crash without that red-hot determination to pursue loads of obstacles that dive in with it.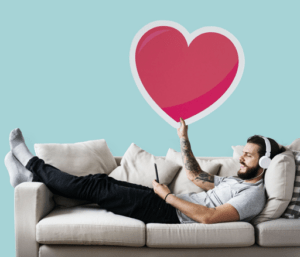 Whilst keeping in mind that this determination isn't just yours to have, the entire team needs to pull it off. At last, growing pains are pervasive, but if you have aced your share of homework. Then, I'm fairly sure that it shouldn't be that painful!
Ashley Johnson drives content strategy at TattooPro.io, a cutting-edge cloud-based software solution for tattoo studios. She's inspired by the hustle of the artists to create more.